WELCOME TO Romilly Park Wealth Management
Financial Planners and Advisers in Vale of Glamorgan
The great joy of financial security is being free from worry about life's uncertainties. Our aim is to pave the way for a more secure financial future for you, your family and for businesses of all sizes. So it all starts with listening. We listen to your dreams, needs and hopes, and we formulate a plan which enables us to offer you clear, no-jargon advice on the most appropriate financial products for your personal circumstances.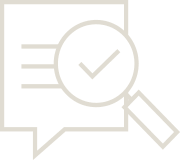 ​
​
Who we are and what we do
This is the start of our journey together - to prepare the Financial Life Plan to meet your goals, to ensure that you, your family and your assets are protected, and to help you build a brighter, more secure future. Call us today on 01446 500 262 and we'll be pleased to help you.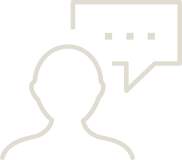 Financial Services
Our main financial services
Our vision is simple, we endeavour to put our clients at the very heart of all we do, and understand everyone's financial situation is unique. That's why we take the care and time to listen to your needs to ensure that any advice we offer is appropriate to their own particular circumstances and bespoke to you.


By working together, we produce a detailed Financial Life Plan tailored to help you meet your immediate, medium and long term goals which we review regularly to ensure you remain on course to an achievable and secure future.


We always look to build long-term relationships and understand that our clients place great trust in us when they choose us for their financial planning.


Our plan for you

1

About You
We meet together to discuss your personal circumstances and your current financial situation.

2

Your Goals & Ambitions
Next we discuss your objectives and your aspirations, as well as any concerns that may arise.

3

Analysis
We'll discuss with you our analysis of your current financial position, and outline our initial thoughts for the plan.

4

How to get there
So now we know where you are and where you want to be.

5

Implementation
It's time to implement the plan. Every course of action we have recommended and agreed with you is now put into motion.

6

Review the Plan & Progress Updates
If required, review dates will be agreed and can take place annually or more regularly if required or requested, ongoing fees will be agreed as to which service level is required.
Contact Us
your next product
Ask us about the most suitable mortgage rates available for you
Don't miss this opportunity!
Where we are
6b St Nicholas Road, Barry, Vale of Glamorgan, CF62 6QW
Romilly Park Wealth Management Limited (FCA no. 835318) is an appointed representative of Quilter Financial Services Limited (FCA no. 440703) and Quilter Mortgage Planning Limited (FCA no. 440718) which are authorised and regulated by the Financial Conduct Authority.
Romilly Park Wealth Management Limited is registered in England and Wales, No: 11695251.  Registered Address: 6b St Nicholas Road, Barry, Vale of Glamorgan, CF62 6QW.
The guidance and/or information contained within this website is subject to the UK regulatory regime, and is therefore targeted at consumers based in the UK.  Tax Planning, Auto-Enrolments, Some Buy to Let Mortgages, Employee Benefits, Trusts, NEST, Commercial Mortgages and Risk Management are not regulated by the Financial Conduct Authority.
Approver Quilter Financial Services Limited & Quilter Mortgage Planning Limited. 20/09/2023
Romilly Park Wealth Management © Adviser Pro 2023 all Rights Reserved
Website Designed, Developed and Licenced by Adviser Pro ©