MEET OUR TEAM
The Team Find out about our professional and experienced team - who they are, how they can help you and how you can contact them.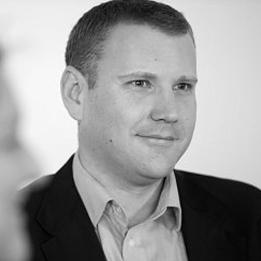 Ian Bavey
Director / Mortgage and Protection Adviser
Ian has worked in the financial services industry for over 20 years. Ian started his career as a Paraplanner, and moved to work in the City of London in the year 2000, qualifying as a Financial Adviser just a year later.
Ian has a modern, streamlined approach to mortgage and protection planning, which results in his clients obtaining well-researched, specialist, tailored advice, in an expedient and hassle-free manner.
With extensive industry and lender knowledge, and access to exclusive rates / products available via the Intrinsic Network not available to individual clients, rarely can Ian not find a suitable and affordable solution to a client's mortgage requirements. In addition, via exclusive agreements with third parties, such as solicitors and general insurance providers, Ian can ensure that your house purchase or remortgage is processed in the most efficient and cost-effective way.
Ian is also qualified to give 'Equity Release' advice, including both Lifetime mortgages and Home Reversion schemes.
As a protection adviser, Ian can also ensure sure that you and your family are protected against eventualities such as death, or a serious illness, again providing tailored solutions to meet your individual requirements and budget.
As well as providing mortgage and protection advice to individual clients, Ian is also able to provide protection advice on a corporate level, providing tailored insurance solutions to companies both in terms of Company Directors that that may require keyperson insurance and/or shareholder protection advice as well as in relation to providing benefits for their employees, with policies such as Relevant Life Insurance, Group Income Protection, Group Private Medical Insurance etc.
Equity Release will reduce the value of your estate and can affect your eligibility for means tested benefits.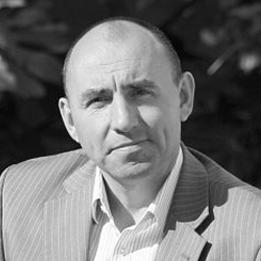 Charles Hammett
Director / Financial Adviser / Pension Specialist
Charles has over 30 years' experience in Financial Services, having worked as a Retail Bank Manager with Barclays Bank, before moving on to deal with Asset Finance with RoyScot Trust. Charles then became a Commercial Bank Manager with Royal Bank of Scotland and later with Clydesdale Bank, prior to qualifying as a Financial Adviser.
Charles is a fully qualified Pension Transfer Specialist and Financial Adviser as well as a former Commercial Bank Manager, he draws on his 33 years of Financial Services experience to provide the highest quality advice to Companies, Company Directors and individuals.
He has advanced qualifications in business financial planning, pension transfers, tax and trusts, and specialises in advising company directors, business owners, trusts, and individuals who wish to grow and protect their wealth.
Areas of expertise include, assisting clients, with purchasing commercial properties within Sipp and Sass pension schemes, Business Financial Planning, Pension Planning, Tax Planning (including the use of ISA allowance and Capital Gains Tax allowance), Annual Pension allowance and the use of Venture Capital Trusts.
Charles also has an interest in Property development (commercial and residential), and Property Rentals.
Charles has many years' experience and the qualifications needed to provide his clients with the highest level of service and care. He will always ensure that his clients are looked after in the same way he would wish his own family to be.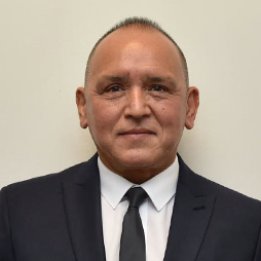 Gerry Williams - Dip PFS
Financial Adviser
Gerry has worked in the financial services industry for close on 30 years. He began with Legal and General direct sales in 1991 before progressing into The Wesleyan financial services where he spent 3 years and won several awards for his achievements.
Gerry then moved on to work with Barclays for almost 10 years dealing with both retail and corporate clients.
He is fully industry qualified and provides an excellent, friendly, easy to understand service to his clients. He provides all aspect of financial planning and is a pension and investment specialist with a demonstrated history of excellence within the financial services industry.
Venture Capital Trusts (VCT) invest in assets that are high risk and can be difficult to sell such as shares in unlisted companies. The value of the investment and the income from it can fall as well as rise and investors may not get backwhat they originally invested, even taking into account the tax benefits. Investors do not pay any personal tax on income or gains, but ISAs do pay unrecoverable tax on income from stocks andshares received by the ISA managers.Stocks and Shares ISAs invest in Corporate bonds; stocks and shares and other assets that fluctuate in value.Tax treatment varies according to individual circumstances and is subject to change.
Where we are
6b St Nicholas Road, Barry, Vale of Glamorgan, CF62 6QW
Romilly Park Wealth Management is a trading style of Seer Green Financial Planning Ltd (FCA no. 835318) who is an appointed representative of Quilter Financial Services Limited (FCA no. 440703) and Quilter Mortgage Planning Limited (FCA no. 440718) which are authorised and regulated by the Financial Conduct Authority.
Seer Green Financial Planning Ltd is registered in England and Wales, No: 11695251.  Registered Address: 6b St Nicholas Road, Barry, Vale of Glamorgan, CF62 6QW.
The guidance and/or information contained within this website is subject to the UK regulatory regime, and is therefore targeted at consumers based in the UK.  Tax Planning, Auto-Enrolments, Buy to Let Mortgages, Employee Benefits, Trusts, NEST, Commercial Mortgages and Risk Management are not regulated by the Financial Conduct Authority.
Romilly Park Wealth Management © Adviser Pro 2022 all Rights Reserved
Website Designed, Developed and Licenced by Adviser Pro ©